Blue Coat and Microsoft

Blue Coat partners with Microsoft to provide secure, reliable and high-performance solutions. Together, we offer complementary technologies that help secure and accelerate business processes while controlling IT management costs.
Learn how the Blue Coat Application Delivery Network (ADN) can help you optimize the Microsoft technologies your business relies on every day:
Microsoft Application Virtualization (App-V)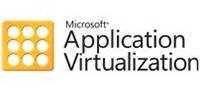 Microsoft Application Virtualization (App-V) for desktops delivers powerful, centralized control over your Microsoft application portfolio. But it can also put a heavy performance burden on expensive WAN network links and slow response times for remote branch office users.
Blue Coat WAN Optimization solutions can help you get the most out of your App-V investment. Using Blue Coat ProxySG, you can accelerate and optimize the deployment of Microsoft App-V virtualized applications, reduce network costs and help remote users work more productively with better application performance. Blue Coat ProxySG enables you to:
Improve Microsoft App-V performance by 80% or more.
Reduce bandwidth utilization by 98% or more, depending on the application size and network speed.
Use Blue Coat MACH5 for additional security while accelerating RTSP or HTTP via SSL to encrypt the communication between ProxySGs on the WAN.
To learn more, read our Application Performance Brief: Microsoft App-V
Office:
Microsoft Office uses the Common Internet File System protocol (CIFS) to open, save and manage documents between the user's computer and the server. However, CIFS does not always run efficiently over the WAN, so remote and branch office users often struggle with slow application performance and decreased productivity.
To help your Microsoft Office applications run at top speed across the WAN, Blue Coat uses protocol optimization and object caching to help overcome the performance shortcomings of CIFS on the WAN. In addition, Blue Coat's MACH5 byte caching and compression technologies further improve and accelerate any CIFS application — delivering significant performance gains for Word, Excel or PowerPoint.
Using Blue Coat, you can:
Achieve 109X or greater improvement for operations using MS Office.
Reduce bandwidth utilization by 99 percent or more for CIFS.
Improve user productivity, offload file servers and allow users to work directly over the WAN.
To learn more, read our Application Performance Brief: Microsoft Office Applications
Microsoft Exchange and Outlook: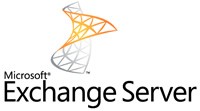 Even in 2011, email delivery can suffer from slow performance, especially in branch offices. Despite optimizations in Outlook and Exchange, and protocol improvements in MAPI, remote users can still experience performance problems caused by WAN latency and bandwidth limitations.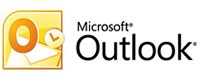 Blue Coat ProxySG Acceleration Edition solves these performance issues with Microsoft email applications by:
Applying byte caching and compression technologies to reduce redundant data and attachments.
Batching and pre-population to deliver a "LAN-like" experience when downloading email.
Classifying and prioritizing traffic to ensure email applications always have sufficient bandwidth to perform at top speed.
In fact, one study with Microsoft Outlook and Exchange tested email delivery over a WAN link of 1.544 Mbps (T1) with 100ms latency. The results showed Blue Coat ProxySG appliances accelerated email delivery more than 24 times, even with a 5MB attachment sent to multiple addresses.
To learn more, read the Application Performance Brief: Microsoft Email Applications
Microsoft System Center: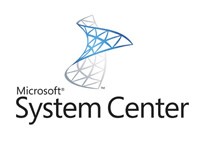 Blue Coat helps optimize your SCCM/SMS deployment, even when consolidation has reduced the amount of distribution points and forces clients to traverse the WAN to download from remote distribution points or from the central data center.
Blue Coat's MACH5 TCP optimizations, along with CIFS and HTTP protocol optimizations, accelerate the distribution of all types of SCCM software updates and packages. Blue Coat's object cache helps eliminate costly round-trips to verify data, and is able to deliver software packages to the client at LAN speed.
Most importantly, Blue Coat makes it easy to employ bandwidth management and QoS, giving administrators the freedom to schedule updates anytime so SCCM traffic does not interfere with business-critical applications. With Blue Coat, you can:
Download or install packages in minutes instead of hours, even without distribution points in each branch office.
Reduce bandwidth utilization to near-zero through object caching — a 99% improvement.
Prioritize traffic so that SCCM packages do not interfere with business applications starting installation.